"EVERYBODY NEEDS JESUS"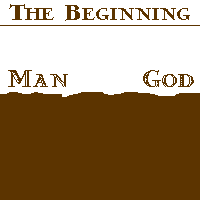 "HOW TO MAKE HEAVEN YOUR HOME"
"For God so loved the world that
He gave His only begotten Son,
that whosoever believeth in Him
should not perish,but have everlasting life"

~John 3:16~


"For all have sinned and fall short of the glory of God"

~Romans 3:23~


"Except ye repent,ye shall likewise perish"

~Luke 13:3~


"Jesus said to him,I am the way,and the truth
and the life;no one comes to the Father,but by Me"

~John 14:6~


"Believe on the Lord Jesus Christ,
and thou shalt be saved."

~Acts 16:31~
"PLEASE PRAY THIS PRAYER"
Dear God,forgive me for my sins.Thank you for
sending your Son,Jesus Christ,who died on the
cross for my sins and rose from the dead to be
my Lord today.I repent of my sins and invite
Jesus to be my personal Savior.Lead me by your
Word,the Bible,and your Holy Spirit so that
I may live for you,In Jesus' Name I Pray
AMEN
"HOW DO YOU KNOW YOU HAVE ETERNAL LIFE"
"And this is the record,that God hath given to us
eternal life, and this life is in His Son. He that
hath the Son hath life;and he that hath not the
Son or God hath not life. These things have I
written unto you that believe on the name of the
Son of God;that ye may know that ye have eternal
life,and that ye may believe on the name of the
Son of God."

~1 John 5:11-13~
"E-MAIL ME FOR HELP"
If you have any questions or you need to talk
about Jesus or you just need to talk.Send me an
E-Mail and I will try my best to show you the
way to become Saved

Just click here
to e-mail me
BACK TO CRITTER'S WORLD